The Arts
WELCOME TO THE ARTS
Welcome to the arts page. I am Mrs.Targachoff and I have the privilege of teaching your children art, music and drama. Our students participate in 50 minutes of arts activities daily. Experiencing art, drama and music on a daily basis, positively benefits many aspects of student learning. The arts helps foster Creativity, Confidence, Inclusion, Communication and Problem-solving skills, just to name a few. I incorporate other aspects of the curriculum, including literacy, numeracy and 21st century learning whenever possible.
I have incorporated a variety of sensory based items, various props and encourage gross motor movement whenever possible. During our music classes students will explore the sounds of various instruments and will create some of their very own instruments using materials we use in our daily lives. They will also experience different genres and styles of music that our represented in various cultures around the world. I hope to bring in some local talent throughout the year to further our interest and love for music. During drama students will be introduced to different plays, stories and poems. We will act some out as well as create some beautiful art to go along with the stories.

I look forward to sharing pictures and activites with you throughout the year.

Happy Creating,

Mrs. T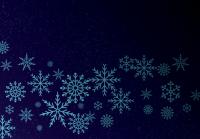 The Arts
---
The month of October

Music
Fast vs Slow
Following simple AB patterns
Action songs /body percussion

Homework
Find toys that move fast or slow

Art
Turkeys made out of shapes
Painting to fast and slow music pieces
Finishing up learning about different lines (straight, curvy, broken)

We had our Annual Turkey races outside this year!!! The students enjoyed a period of fun games and music. Mrs.T is thankful for all the giggles and beautiful warm weather !!