Mrs Wirag's Classroom
Welcome to CLASS 3's Early Years Classroom
"Play gives children a chance to practice what they are learning"~ Mr. Rogers
Class 3 will be focusing on academic, social and personal development in a structured learning environment as well as through various forms of play. We will be learning to work with some independence and how to work and participate in small and large groups. Centres, whether it is Math, Science or Art related, will give us opportunities to physically explore things and to discover things when manipulating them. Our room is a calm and safe place for the students to thrive and grow individually and as a community. Safety and creativity will be also be a major focus this year. Safety, to ensure our students are in a clean and healthy environment with personal hand washing and disinfection. Creativity, in supporting our early years program, to provide engaging and enriching individual and small group learning opportunities. We can't wait to see all our friends in Class 3!
Mrs. Wirag
Class 3 Daily Schedule
9:00- 9:15 Classroom routine- bathroom, attendance, news from home, hand washing
9:15-9:50 Literacy/Numeracy/Communication Focused Circletime
9:50-10:40 The Arts with Miss T
10:40-11:00 TELL US Program - focus book Brown Bear, Brown Bear

11:00- 11:30 Guided Play
11:30-12:30 Lunch/Lunch recess
12:30-1:00 Guided Play
1:00-1:30 Small Group -Developmental Learning Groups

1:30-2:00 Math/Science/Art Centres
2:00-2:15 Snack, Handwashing and Communication
2:15- 2:50 Physical Movement /Gross Motor or Tech Time
2:50 Ready for home – news for home, coats on, back into wheelchairs
3:00 Dismissal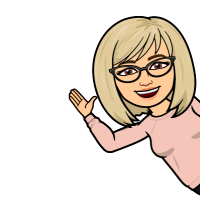 Mrs. Wirag , Ms. Rabiya and Miss Madison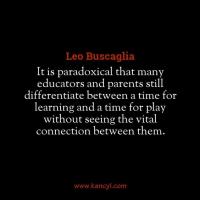 Class 3
---
What We Are Learning
Welcome Fall!
In October, we settled into our new normal routine and we are all together in class. Using lots of physical distancing, hand washing, face shields for short periods and some wonderful outdoor activities. We enjoy going outside to observe and experience the changes of the season. Using leaves that are changing colours in math/science and art activities. We are also watching the squirrels that are busy getting ready for winter. So many things are changing in our world and we are discovering fun and new ways to learn all about them.
In November, we are very excited to begin a new book, I Went Walking from our Literacy TELL program. This is a great book to learn about new animal characteristics, to continue colour identification as well as build upon our sight/core language skills.
We will also begin our shape study units. We will use them in math centers, on light boxes, in art activities, books, songs, sensory bins as well as with our robotics. Exploring shapes offer us lots of fun and challenging ways to sort objects, pattern objects, explore their salient features and to experiment with them as we move them, touch them and use them in art/sensory activities.
Everyday, we get to observe the world of nature changin around us. The leaves have turned colours and many have fallen off the trees, allowing us to explore them closely. We enjoy watching the many birds and animals that come to our feeders outside our windows.
There are always exciting things happening in Class 3!
Come along for more adventures, my friends!