Mrs Wirag's Classroom
Welcome to CLASS 2's Early Years Classroom
"Play gives children a chance to practice what they are learning"~ Mr. Rogers
Class 2 will be focusing on academic, social and personal development in a structured learning environment as well as through various forms of play. We will be learning to work with some independence and how to work and participate in small and large groups. Centres, whether it is Math, Science or Art related, will give us opportunities to physically explore things and to discover things when manipulating them. Our room is a calm and safe place for the students to thrive and grow individually and as a community. Safety and creativity will be a major focus this year. Safety, to ensure our students are in a clean and healthy environment with personal hand washing and disinfection. Creativity and teamwork is important in supporting our early years program, to provide engaging and enriching individual and small group learning opportunities. We can't wait to see all our friends in Class 2!
Mrs. Wirag
Class 2 Daily Schedule
9:00- 9:05 Classroom routine- bathroom, attendance, news from home, hand washing
9:05-9:35 Center Activities
9:35-10:20 - Literacy/Numeracy/Communication Focused Circletime
10:20-10:55 TELL Literacy Program and Sound Wall Building

10:55-11:25 Movement and Music (in gym or outdoors)
11:30-12:30 Lunch/Lunch recess
12:30-1:00 Guided Play
1:00-1:30 Small Group Develomental Learning Groups

1:30-2:10 Robotics with Literacy/Math focus
2:10- 3:00 The Arts with Miss T

3:00 -Hometime dismissal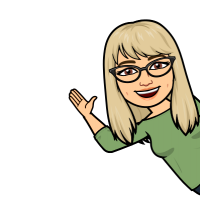 Mrs Wirag, Miss April and Miss Rabiya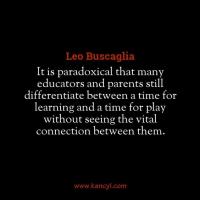 Class 2
---
What We Are Learning
September - Welcome Friends! We have settled quickly into school and are having so much fun learning about each other and ourselves. Our class has enjoyed outdoor learning and have so many nature objects - sticks, walnuts, acorns, leaves. We are exploring and comparing these objects with all their different sizes, colours and shapes. We have used these natural treasures to write namecards and to make number line cards. Our class was so lucky to drive the mottorized Mini Coop in the gym and we are learning to go/stop and turn left/right. Buckle in for a fantastic year of learning ahead!
October - Fall offered some many wonderful natural objects and beautiful colours to explore. We measured, weighed, compared and counted gourds, pine cones, leaves and apples. We also used these objects that we found outside to make a classroom number line. Jumping in the big pile of colourful leaves was a blast. Our class also finished Brown Bear, Brown Bear. We can't wait to share our classroom version with you!