Mrs Winiarski's Classroom
Welcome to Mrs. Winiarski's
Classroom!
The Wonderful World of Class 1
Dear Class 1 families,
Welcome to the 2022-23 school year! The children have settled quickly into classroom routines and expectations. Our year promises to be full of fun, learning, laughter, and lots of adventures!
A great feature of our JMSA website is our photo gallery. Our Class 1 web page will showcase and celebrate some of our wonderful learning. Please take some time to view our photo gallery. Our class website will also feature our monthly newsletter.
Our Class also has a TWITTER page. Please come check out all the wonderful learning we are doing each day!

Our Twitter handle is "Once Upon a Kindergarten Room: @FDK1_JMSA" or click here to see our profile.
Please do not hesitate to contact us should you ever have any questions or concerns about school!

Here's to a wonderful year ahead!
Mrs. Winiarski & The Class 1 Team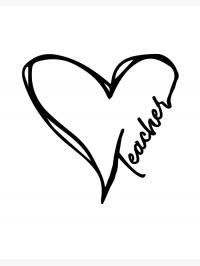 Mrs. Winiarski - Classroom Teacher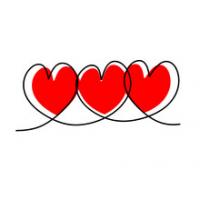 A big SHOUT OUT to our AMAZING Class 1 Team - Miss. Cindy & Mrs. Brouillette (Support Staff/ECEs) & Mrs. Gina (Lunch Aid)
---
OUR CLASS 1 FOCUS
Our Class 1 Team has designed our early years program to promote and enhance your child's growth and development. This year promises to be one filled with discovery and joy as your child works and plays in an environment that is warm, safe and challenging.
The structure of daily activities is carefully planned to encourage independence, self-confidence, and group cooperation through large groups, small groups, and one-on-one participation in a variety of hands-on, sensory, and interactive experiences. The activities will incorporate instruction and skill reinforcement in literacy, mathematics, science, art, fine and gross motor skills, social/emotional skills, and language development, both verbal and through assistive technology.
The focus of the curriculum is centered around theme units and related selections of literature. This is the core of our integrated learning and these units of study will be used to extend across, and connect all of our curriculum areas. Learning will be real and learning will make sense!
___________________________________________________________________________________

What We Are Learning In Class 1
Creating Learning Environments
Class 1 will be spending time working in centre activities that relate to curriculum expectations. During centers your child will have a chance to learn both independently and with staff support. This is play based learning that is structured around themes. Some centers are play and some are academic. The students will work on social skills, and explore the world around them. This means getting along with others, sharing, and interacting in small groups. Centre time is when we observe social skills as a whole class and on an individual basis. At this time, we also work on skills with your child one-on-one. It's very busy, but much needed time.
Fun Links
jmccentre.ca
www.starfall.com
www.helpkidzlearn.com