Ms DiFonte's Classroom
Welcome to Class 5
Teacher: Ms. DiFonte
Educational Assistants: Tracy Garant and Madison Babula
Lunchaide: Sue Mandolfo
---
Welcome Back to School, Class 5!

We are so happy to have you as part of our classroom community this year. We are thrilled to be learning together in person and are settling into our classroom routines.
A few pieces of information I would like to share:
-Communication books are sent home each day. Please review them and return them every morning. This is a great way to have a glimpse into your child's day and for us to communicate regularly.
-In addition to the hard copy of our monthly newsletter that will be sent home, an electronic copy can be accessed on this page.
-If you know your child will be absent from class, please call the office or let me know through the communication book.
If you have any questions or concerns at any time, please do not hesitate to reach out.
I look forward to working with alongside you all this year.
---
About Our Program
Our program in Class 5 consists of many different learning opportunities for students to explore core communication and sensory-based literacy and math experiences in whole group, and small group settings. Core communication is a large component of our program, as students participate in core language daily through modeling core communication boards and devices such as the Step-by-Step. Students participate in whole group and small group programming throughout the day promoting classroom unity and friendship. In whole group learning, students partake in turn-taking and communication through sensory exploration of stories which teach or reinforce new skills and concepts. Small group and individual one-on-one learning focuses on students' individual learning goals where specific skills are taught explicitly through differentiated instruction.

Here is a sneak peek at our developing schedule:
Class 5 Schedule
9:00-9:10 Welcome- handwashing, attendance & sharing news from home

9:10-9:50 O.T./Equipment

9:50-10:40 Arts Rotary with Mrs. T

10:40-11:00 Morning Circle

11:00-11:30 Literacy

11:30-12:30 LUNCH

12:30-1:00 Gym

1:00-1:30 Math

1:30-2:00 Sensory Circle

2:00-2:15 Movement Break / Body Concepts

2:15-2:45 Technology

2:45-3:00 Packup & farewell

3:00 Dismissal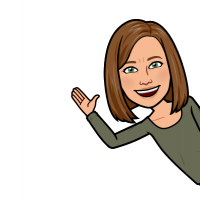 Ms. DiFonte - Classroom Teacher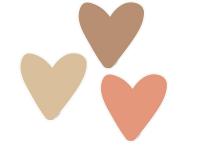 Big SHOUT OUT to our AMAZING Support Staff Ms. Tracy, Ms. Madison and Ms. Sue!
---