Mrs. Targachoff's Classroom
Welcome to Class 5
Teacher: Mrs. Targachoff
Educational Assistants: Tracy Garant, Dave Zeman
Lunchaide: Sue Mandolfo
---
Welcome Back to School Class 5!
Welcome to Class 5! We are frequently updating this site so please come back and check our updates - especially our photo section below to get a sneak peek at what we are doing from day-to-day.

Please be sure to check and return your child's communication book on a regular basis for communication purposes.

If you know your child will be absent from class, please call the office or let me know through the communication book. Of course, if you have any questions or feedback we are always happy to listen.
---
About Our Program
Our program in Class 5 consists of many different learning opportunities for students to explore core communication and sensory-based literacy and math experiences in whole group, and small group settings. Core communication is a large component of our program, as students participate in core language daily through modeling core communication boards and devices such as the Step-by-Step. Students participate in whole group and small group programming throughout the day promoting classroom unity and friendship. In whole group learning, students partake in turn-taking and communication through sensory exploration of stories which teach or reinforce new skills and concepts. Small group and individual one-on-one learning focuses on students' individual learning goals where specific skills are taught explicitly through differentiated instruction. Access to a variety of technology provides students with the opportunity to explore independently under the watchful eye of team members who are always right there to assist students as needed.

Here is a sneak peek at our developing schedule.
Class 5 Schedule
9:00-9:40 O.T/Equipment

9:40-10:10 Morning Circle

10:10-10:35 Literacy

10:35-10:55 Sensory (Small group)

10:55-11:30 Gym (small group)

11:30-12:30 LUNCH

12:30-1:00 Technology

1:00-1:30 Math (Samll group)

1:30-2:00 Sensory based on touch and light (Small group)

2:00-2:10 Story (target words and communication focused)

2:10- 3:00 Arts Rotary with Mrs. P

Please note that most classroom pictures are posted in our Google Classroom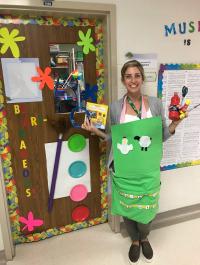 Mrs. Targachoff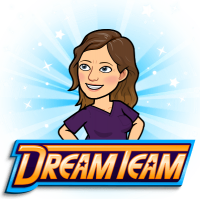 Big SHOUT OUT to our AMAZING Support Staff Ms. Tracy, Mr. Dave and Ms. Sue!
---
Distance Learning...
We are sending a great big "Hello and Virtual Hugs" to our students working at home. We miss you and look forward to the time when we can be together again. You are important members of the Class 5 family. Keep up the great work and never stop trying!
During these challenging times, we are still here to continue to learn and grow with your child! Please contact Mrs. Iler if you have any questions in regards to Google Classroom and posted assignments. Don't forget to check out our Parent Portal for updates and news!
Stay safe,

Class 5 Team :)