Ms Spadafora's Classroom
Welcome to Class 5
Teacher: Ms. Spadafora
Educational Assistants: Tracy Garant, Nadine Tetley, Dave Zeman
Lunchaide: Sue Mandolfo
---
"And the world came together, as the people stayed apart"
Our distance learning has taken off and we are in full swing of online learning. Although we miss seeing our students each day, we are enjoying learning alongside all our students while they are at home. Have you checked out our Google Classroom?! Check your personal email for an invitation sent by Ms. Spadafora.

---
About Our Program
Our program in Class 5 consists of many different learning opportunities for students to explore core communication and sensory based literacy and math experiences in whole group, and small group settings. Core communication is a large aspect of our program, as students participate in core language daily through modelling core communication boards and devices such as Step-by-Steps and SuperTalker. Students participate in whole group and small group settings throughout the day promoting classroom unity and explicitly teaching based on individual learning plans. In whole group learning, students partake in turn taking and communication through sensory exploration of stories and to teach or reinforce new skills and concepts. Small group learning focuses on students' individual learning plans where specific skills are taught explicitly through differentiated instruction.

Class 5 Schedule
9:00-9:45 Morning Circle
9:45-10:20 Therapy Bins
10:20-10:55 Small Group Literacy/Music Therapy (Wednesday)
10:55-11:30 Physical Education/Physiotherapy Goals
11:30-12:30 Lunch
12:30-1:00 Technology/Robotics
1:00-1:30 Sensory Circle
1:30-2:10 Small Group Math
2:10-3:00 The Arts with Mrs. T
3:00 Dismissal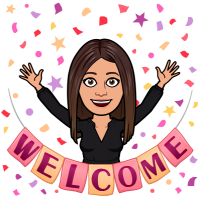 Ms. Spadafora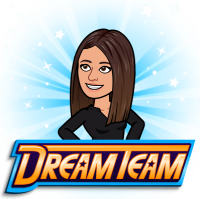 Big SHOUT OUT to our AMAZING Support Staff Ms. Tracy, Mrs. Nadine & Mr. Dave!
---
Distance Learning...
We have been working very hard to provide everyone with the best learning while they are at home. Through our Google Classroom we have created a learning environment that allows our students to engage in sensory learning similiar to our classroom expereinces, to the best of their abilities. We have been able to continue learning using all our senses, and providing opportunities to use core language at home. Our latest learning involved learning our shapes! So of our students got creative in their homes looking for materials that have at home, and created their own masterpieces. We encourage our students to continue to post pictures and videos of their learning to our Google Classroom to share with their classmates!
During these challenging times, we are still here to continue to learn and grow with your child! Please contact Ms. Spadafora if you have any questions in regards to Google Classroom and posted assignments. Don't forget to check out our
Parent Portal
for updates, news and our weekly flyer!
Stay safe,
Class 5 Team :)