Mrs MacDougall's Classroom
Welcome to Mrs. MacDougall's classroom!
Teacher: Mrs. MacDougall
Educational Assistants: Courtney Moreau, Nadine Tetley
Welcome to Class 3. We are frequently updating this site so please come back and check our updates - especially our photo section below to get a sneak peek at what we are doing from day to day.
Please be sure to check and return your child's communication book on a regular basis for communication purposes.
If you know your child will be absent from class, please call the office or let me know through the communication book. Of course, if you have any questions or feedback we are always happy to listen.
About our Program
Our program consists of many opportunities for students to explore math and literacy in whole class, small group, independent, and play-based learning settings. During whole-class learning, students engage with their classmates, participate in group discussions, and practice turn-taking. In our classroom, we use whole group learning circles to read stories and teach or reinforce new skills and concepts. Sensory exploration is often incorporated as a learning tool to further explore literacy and numeracy concepts, as well as communication and self-regulation skills.
Small group learning is ideal for teaching specific skills to a few students focusing on individualized differentiated instruction. Individual learning gives each child opportunities to work on activities based on their individual learning plans. Technology and play-based learning are often used in independent learning as a motivational tool. We love to explore in our class through the use of robotics.

Another huge part of our program is core communication. Core language is modeled for the students consistently throughout the day using communication core boards and/or individual student devices.

Here is a brief look into our day in Class 3!

9:00-9:45 Play-Based Centres (small groups) and Task Bins (structured learning)

9:45 - 10:00 Morning Meeting (whole group)

10:00 - 10:30 - Gym

10:30 - 10:50 OT work bins

10:50 - 11:10 Literacy-based Sensory Exploration and/or Oweillin Literacy Program (small groups)

11:10 - 11:30 TELL Literacy Program

11:30 - 12:30 - Lunch

12:30 - 1:00 - Math

1:00 - 1:20 - Robotics with Mrs. Smith

1:20 - 2:10 - Music and Art with Mrs. T

2:10 - 2:35 - TELL Extension Activities

2:35 - 2:55 - Small Group Inquiry Time

3:00 - Dismissal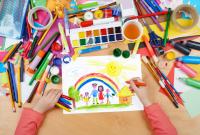 Mrs. MacDougall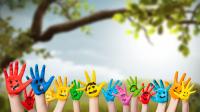 Ms Courtney & Ms Nadine
---
What We Are Learning:
Animals in the Arctic: sorting animals based on habitat, features, etc., how animals stay warm and dry in the cold, measuring the height of different penguins using non-standard units of measurement
Exploring letters of the alphabet using the Bee for Reading literacy program
Using core vocabulary: like, help, turn
Creating and extending patterns
Learning to follow daily schedules using visual task strips and First/Then boards
Remember to check out our school's Instagram account for pictures of our students and class in action!
Fun Links
jmccentre.ca
www.starfall.com
www.helpkidzlearn.com