Mrs MacDougall's Classroom
Welcome to Mrs. MacDougall's classroom!
Teacher: Mrs. MacDougall
Educational Assistants: Courtney Moureau, Nadine Tetley, Ashley Brouillette
Welcome to Class 3. We are frequently updating this site so please come back and check our updates - especially our photo section below to get a sneak peek at what we are doing from day to day.
Please be sure to check and return your child's communication book on a regular basis for communication purposes.
If you know your child will be absent from class, please call the office or let me know through the communication book. Of course, if you have any questions or feedback we are always happy to listen.
About our Program
Our program consists of many opportunities for students to explore math and literacy in whole class, small group, independent and play-based learning settings. During whole-class learning, students engage with their classmates, participate in group discussions and practice turn-taking. In our classroom, we use whole group learning circles to read stories and teach or reinforce new skills and concepts.
Small group learning is ideal for teaching specific skills to a few students focusing on individualized differentiated instruction. Individual learning gives each child opportunities to work on activities based on their individual learning plans. Technology and play-based learning are often used in independent learning as a motivational tool. We love to explore in our class through the use of robotics.

Another huge part of our program is core communication. Core language is modelled for the students consistently throughout the day using both a communication board and NuVoice. Students are also encouraged to use core communication in their daily interactions through oral language, core communication boards, Minspeak devices and Step by Steps.

This school year we have taken our learning both in class at the John McGivney School Authority and online using Google Classroom! Engaging literacy and numeracy have been planned for online lessons that align with your child's abilities. Our JMSA Tech Squad has created a Parent Portal to help keep us all up to date on the current news and weekly flyers. Don't forget to take a peek! Remember to check your Google Classroom daily and do not hesitate to contact us if you need any assistance!

Please check out our Google Classroom for pictures throughout the week and activities that you can engage in with your child.

Here is a brief look into our day in Class 3!

9:00-9:30 - Explorative Play

9:30- 9:50 - Morning Gathering

9:50 - 10:00 - Body Break

10:00 - 10:30 - Gym

10:30 - 11:00 - Literacy (small group)

11:00 - 11:30 - Math/STEM (small group)

11:30 - 12:30 - Lunch

12:30 - 1:00 - Explorative Play

1:10 - 1:20 - OT (small group)

1:20 - 2:10 - Music and Art with Mrs. T

2:10 - 2:35 - Small Group Literacy Tech Activity

2:35 - 2:55 - Small Group Inquiry Time

3:00 - Dismissal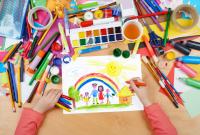 Mrs. MacDougall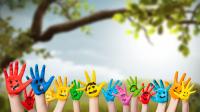 Ms Courtney & Ms Nadine
---
What We Are Learning:
How community helpers support and help us
What different animals live under the sea and what their habitats look like
How to recognize the letters of our names
Core words: you, in, I, what, see
Catergorizing shapes, colours
Differentiating between letters and numbers
How to help your child at home:
Ask your child hypothetical questions like "What would you do if..." or "How do you feel when..."
If your child uses a device to speak use it as much as possible at home.
Count objects
Read to your child, and allow your child to see you reading too.
Encourage your child to connect with literature (ex. Have you ever felt the way this character did? What does this story remind you of?)
Fun Links
jmccentre.ca
www.starfall.com
www.helpkidzlearn.com