The Arts
Welcome to the new JMCC School Art Page
Each day, students at the JMCC School receive about 50 minutes of arts experiences, including music, dance and movement, dramatic play, and visual art. A variety of activities are presented in one session and each is designed to be interactive and instructional, but, most importantly - fun!

Many facets of the curriculum have been integrated into the arts program, especially those skills and concepts which are best learned with multi-sensory support. Individual academic, personal and physical IEP goals are also incorporated whenever and wherever possible. If the activities are engaging enough, the kids shouldn't even be aware that they are working!

Over the year, we will try to give you a 'sneak peek' into some of your child's favourite arts activities – with information on how they are structured as well as the skills and concepts being developed.

For instance, you will have a chance to meet Seemore and Mr. Potato Head and find out why these inanimate objects have become important characters in your child's day and development.

You will see examples of art produced individually and as a group. In fact, the collage pictured below involved the efforts of every class in the school – with the younger classes painting the grass and sky and the older classes creating the creative 3D insects, clouds and flowers.

It is hoped that the information you find on this page will help you to communicate with your child about the activities of his/her day and will provide opportunities to use the Core vocabulary to share these experiences. Please stop by often to see what new and interesting things your child has been up to!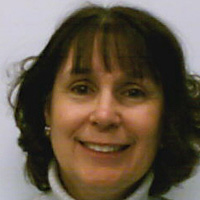 Mrs Skelton
---