Mrs Wirag's Classroom
Welcome to Mrs Wirag and April's Classroom
"Learning is about relationships, most of which are found while making discoveries"
Class 2 students are all about building those relationships with each other and with the world around them. We are learning to work with some independence and how to work and take turns in a group. Centres, whether it is Math or Science or Art related, give us opportunities to physically explore thnigs and to try things when manipulating them. Our room is a calm and safe place for the students to develop interpersonal skills, physical development and academic skills.
Mrs. Wirag
Class 2 Daily Schedule
9:00- 9:15 Classroom routine- bathroom, attendance, new from home
9:15-9:45 Guided play/ Snack
9:45-10:30 Literacy/Communication Focused Circletime
10:30-11:30 Small Group -Developmental Learning Centres
11:30-12:30 Lunch/Lunch recess
12:30-1:20 The Arts with Ms. T
1:20-1:45 Guided Play
1:45- 2:15 Math, Science or Art Discovery Centres
2:00-2:15 Snack and Communication
2:15-2:45 Physical Movement and Music – gym or gross motor room
2:45 Ready for home – news for home, coats on, back into wheelchairs
3:00 Dismissal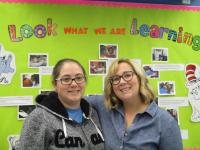 Mrs Wirag and April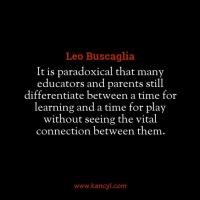 Class 2
---
What We Are Learning
In Class 2, we have been learning about the differnt animals on the farm and the sounds that they all make. We made a red barn and silo for our classroom and made animals to live in the big red barn. Visiting animals on the farm via the internet was a lot of fun and so interesting as we got to see them move, play and have fun in their natural homes! We continue to explore colours and have begun sorting fruit and vegetables by colour on the Smartboard. Colours are so important to us - we practice identifying them in our choice making for art, technology time and during floor play. This month, we are all very excited for caterpillars to arrive to our classroom. Class 1 and 2 will be watching and learning through the natural transformation from caterpillar to butterfly - it is a great way to participate in nature and the world outside. Happy Spring everyone !