Mrs Winiarski's Classroom
Welcome to Mrs Winiarski and Nadine's Classroom!


The Wonderful World of Class 1
"Tell me and I forget. Teach me and I may remember. Involve me and I learn."
- Benjamin Franklin
Dear Class 1 families,
The children have settled quickly into classroom routines and expectations. Friendships are forming and learning is being demonstrated by the children in our class. Our year promises to be full of fun, learning, laughter, and lots of adventures!
A great feature of our new JMCCSA website is our photo gallery. Our Class 1 web page will showcase and celebrate some of our wonderful learning. Please take some time to view our photo gallery. Our class website will also feature our monthly newsletter.
Please do not hesitate to contact us should you ever have any questions or concerns about school!
Here's to a wonderful year ahead!

Sincerely,
Mrs. Win & Nadine

Class 1 – A Sneak Peek into Our Day
9:15-10:15am: Literacy Learning Activities & Occupational Therapy Goals
10:15-10:35am: Morning Circle
10:35-11:25am: Music & Art with Mrs. Mac
11:25-12:25pm: Lunch Time
12:25-12:45pm: Sensory Stimulation / Quiet Play Time with Friends
12:45-1:30pm: Math Learning Activities: Independent & One on One work
1:30-2:00pm: Afternoon Circle
2:00-2:45pm: Learning Centres (Mon, Wed, Fri)
2:15-2:50pm: Gym: Physio Therapy Goals (Tues, Thurs)
2:45-2:55pm: Prep for home time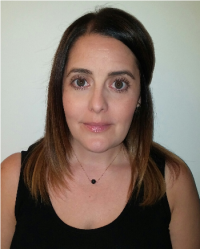 Mrs Winiarski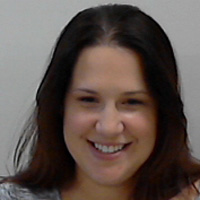 Nadine
---
What We Are Learning
Creating Learning Environments
As we look ahead, Class 1 will be spending time working in centre activities that relate to curriculum expectations. During centers your child will have a chance to learn both independently and with staff support. This is a 'play time' that is structured around our theme of the week. Some centers are play and some are academic. The students will work on social skills and explore the world around them. This means getting along with others, sharing, and interacting in small groups. Centers time is when we observe social skills as a whole class and on an individual basis. At this time, we also work on skills with your child one-on-one. It's a very busy, but much needed time.
______________________________________________________________

A Look at 2018
WELCOME TO THE NEW YEAR…
We are off to an exciting new year and continue our journey of learning, where the children will continue to experience lots of exciting activities over the next few months!
The children will continue to work daily on their goals. We are so incredibly happy with their progress thus far! What an AMAZING group of kids they are!

Looking ahead, we have a fun filled few months ahead, and we have some exciting news to share…

Our class will be joining our friends in Class 2 weekly, to participate in more learning activities. We will be focusing on sensory goals and literacy goals. Our first theme is UNDER THE SEA! Looking forward to some fun with Class 2!

Please make sure to check your monthly newsletters and the school website for all the wonderful events planned! Also, our class website photo gallery is updated monthly as well. Please take a look at all the adorable photos!
Hears to a fantastic 2018!

Sincerely,
The Class 1 Team!
Fun Links
jmccentre.ca