Ms Spadafora's Classroom
Welcome to Class 5
Teacher: Ms. Spadafora
Educational Assistants: Tracy Garant, Dave Zeman
Deaf / Blind Intervener: Michelle Joinville
Lunchaide: Sue Mandolfo
______________________________________________________________________

Welcome to Class 5!

Our students have settled into the new school year with ease, and it is evident that we are going to have a school year filled with lots of fun, learning and adventures! Check back monthly to see what we are learning, to read our classroom newsletter and to check out our class photographs. Classroom newsletters will be posted at the end of each month, consolidating our learning for the month. Please be sure to check and return your child's communication book regularly. If you have any questions or concerns, please do not hestiate to contact us!
Class 5 Team

---
About Our Program
Our program in Class 5 consists of many different learning opportunities for students to explore core communication and sensory based literacy and math experiences in whole group, and small group settings. Core communication is a large aspect of our program, as students participate in core language daily through modelling core communication boards and devices such as Step-by-Steps and GoTalks. Students participate in whole group and small group settings throughout the day promoting classroom unity and explicitly teaching based on individal learning plans. In whole group learning, students partake in turn taking and communication through sensory exploration of stories and to teach or reinforce new skills and concepts. Small group learning focuses on students' individual learning plans where specific skills are taught explicitly through differentiated instruction.

Class 5 Schedule
9:00-9:45 Bathroom/News from Home/Standing Frames/OT Goals
9:45-10:00 Sensory Circle
10:00-10:20 Whole Group Literacy
10:20-10:55 Small Group Literacy
10:55-11:30 Physical Education/Physiotherapy Goals
11:30-12:30 Lunch
12:30-1:00 Technology/Independent Learning
1:00-1:30 Small Group Sensory Stimulation
1:30-2:10 Small Group Math
2:10-3:00 The Arts with Mrs. T
3:00 Dismissal
Ms Spadafora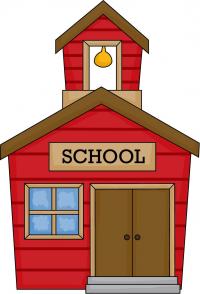 Class 5 Team
---
What we are learning...
We have been exploring many different sensory stories so far this year. We have had the opportunity to manipulate and perceive many different tactile materials that are associated with each sensory story. We played with contact paper when we read the story "Icky Stick Frog"; We sequenced the events of the story "We're Going On A Bear Hunt"; and we created our own leaf man from the story "Leaf Man".

We have lots of exciting adventures coming up soon, so check our class site often to see what we have been learning in Class 5!